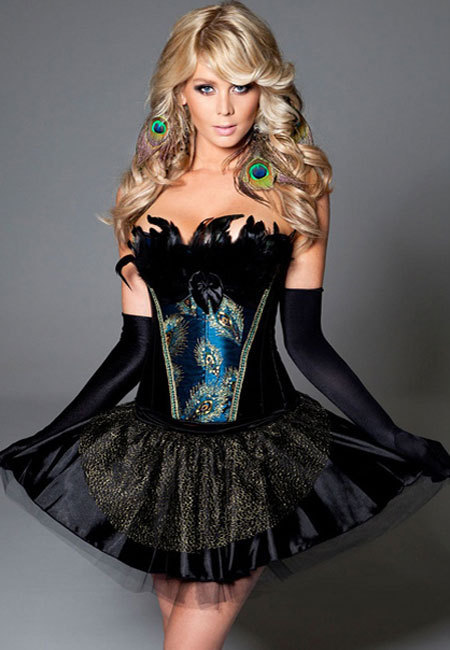 This Peacock corset set is beautifully patterned down the middle and has a feathered bust. It has a lace up back, hook and eye side closure. Includes corset, matching mini skirt & G-string.
Pair this set up with our long black gloves from accessories CG8002
Sale item end of line.NO RETURNS Gloves not included.
?IF>