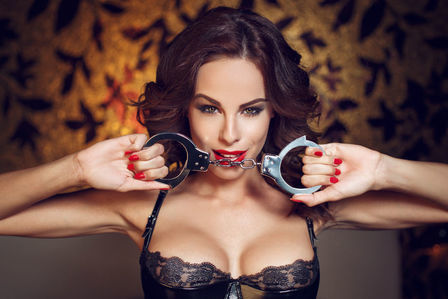 Interested in using sex toys, but have no idea where to start? It can feel very overwhelming to pick which adult toys to use. From vibrators to strap ons, we explore how to choose sex toys and share what they can offer with you. It's your beginners guide to using sex toys!
Shy About Using Sex Toys? Don't Be!
Did you know that according to Statistic Brain, New Zealand has the highest ownership of vibrators in the world? A whopping 38% of us own at least one vibrator! But I'm surprised it isn't more. As a sex toy, a vibrator has multiple uses. You can self pleasure yourself or your partner, tease one another and use it as a part of your foreplay. But rabbit toys are not the only sex toy on the market. Let me introduce you to the wonderful world of using sex toys....
Dipping your toes into the world of adult toys is an incredibly exciting time. But it can also be confusing, with many unusual looking toys which you have no idea how to use. It can also be embarrassing, especially if you're only now broaching the subject of using them with your partner. But relax because it's one of the most common ways of spicing up your love life, and of woman who own a vibrator, 81% of them have used it with a male partner before.
Let me introduce you to some great beginner sex toys ...
Looking for Your First Sex Toy? Here Are 5 Great Ones to Start With!
Dildos - offering a more realistic penis like feel than a vibrator, a dildo is made of either glass or hard plastic. They offer you more internal stimulation than a vibrator, but needless to say, don't vibrate of their own accord.
Vibrators - thanks to Sex in the City, the rabbit vibrator has been a favourite of newbies for years! Providing both clitoral and internal stimulation, it's a great sex toy to play with on your own or with a partner. It's discreet and easy to use, many models offer variable speeds and some are waterproof for bathroom play too!
Bondage gear - who can say no to some 50 Shades of Grey fun? Why not introduce a pair of leather handcuffs into your sex life and for a bit more adventure, team it with a leather whip!
Cock rings - a cock ring can be used both by a guy on his own or with his partner. Wearing a cock ring at the base of your penis makes your erection last longer and feel harder. It also adds an erotic feeling to your love making too!
Orgasm balls - also known as Ben Wa balls, orgasm balls are placed inside your vagina or anus. Held in place by muscles, orgasm balls move around as you become active. They can be left in while having sex and can help some women achieve greater orgasms. Orgasm balls also help improve pelvic muscle tone.
If you haven't already, now's the time to enter the wonderful world of using sex toys in your relationship! Visit our online adult toy store now and let the fun begin.
Posted: Fri 15 Jun 2018