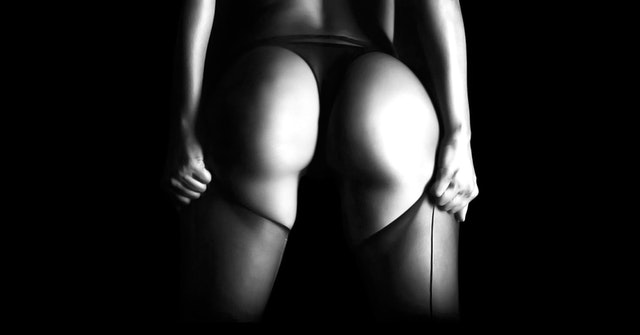 Do you prefer to be bound and gagged or to strut your stuff in the bedroom? Sexual fantasies are powerful tools we as women use to spice up our sex lives and get in touch with our desires. Often though, we never share our sexual fantasies with our partners, leaving us feeling dissatisfied and unfilled. Until now - because all you need to do is casually share this blog with your partner and suggest you try some of these top seven fantasies out...
Top 7 Sexual Fantasies for Women
Men are traditionally vocal about their sexual fantasies, and unsurprisingly, a threesome is often high on the list. However, is this so for women too? We share the top seven sex fantasies us ladies have.
Bondage - 50 Shades of Grey has a lot to thank for getting this traditionally taboo sex fantasy out into the open. Dominating or being dominated is something most women have dreamed about. Start small by restraining his hands with yours, or asking him to do it to you. Then move into using bondage and restraint toys as you become more confident.
Role Play - whether it's dressing as a nurse and checking your patient, or wearing a French maid costume, role play is hot right now! Wearing a costume really helps set the mood and is such a turn on for both parties!
Sex with a Stranger - this isn't to say you'd actually do it, but most of us have gotten hot under the collars thinking about having sex with a stranger! You can bring this fantasy alive with your partner by 'meeting' at a bar for the first time, chatting to get to know each other and then bringing him or her home for some adult fun.
Threesome - yup, it had to rate with the ladies too! However, like sex with a stranger, just because you fantasise about it, doesn't mean you'd do it. Unless of course, both of you want to have a mange-tois!
Sex with a Younger Man - thanks to the introduction of the term cougar, sex with younger men is something many women feel comfortable talking about. The theory why this is one of the popular sexual fantasies is that it shows she is still attractive, plus let her take the lead and mould him sexually.
Foot Play - feet fetishes are common in men, but also with women. The thought of wearing heels to bed or being sexually stimulated with a foot just turn some women on! Wearing a body stocking or some sexy stockings can help you to bring this fantasy to life!
Having Multiple Orgasms - wouldn't it be great to have multiple orgasms everytime you had sex? Many women think so as this is another common sex fantasy! WBut, many of our partners, are just not that good at pleasuring us and need some help. That's where vibrators enter the bedroom! We've got plenty of delightful models - take your pick!
Was your sexual fantasy one of our top seven? Make tonight the night you bring your fantasy to life and add some spark to your sex life!
Posted: Fri 10 Aug 2018