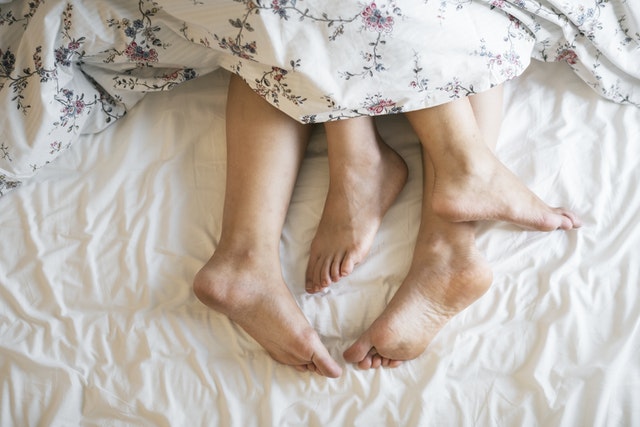 When it comes to confidence in the bedroom, you either have it or you don't. If it's the later, don't fret because there are plenty of ways to boost your bedroom confidence! One of those ways is through the use of different sex positions, so let's talk about them!
5 Confidence Boosting Sex Positions
It's normal to feel vulnerable in bed. Many of us are unhappy with some part of our body, struggle to share our sexual desires and are fearful of bringing sex toys and accessories into the bedroom. Wouldn't it be wonderful to feel confident in bed, know that you're doing something that blows your partner's mind and you enjoy it too? Then it's time to start exploring some of these bedroom confidence boosting sex positions!
Doggy style - you both get to play an active role in your love making when he enters you from behind. Work your hips and pleasure yourself to bring you both to orgasm.
Spooning - let your partner be the little spoon, while you take control and pleasure them from behind! The power is all yours
Legs up -pop your legs up in the air when he enters you. This boosts your confidence by putting your athleticism to the test!
69 - there's nothing like a great bit of oral sex to get everyone feeling great in the bedroom! Talk about a confidence boosting sex position - your mouth is an incredibly powerful sex tool.
On top - while it can seem weird to put all your body on display when you're already uncomfortable in bed, it's the best thing to do. He's not going to be concerned with anything else but the movement of your breasts and hips!
More Fun Ways to Boost Your Bedroom Confidence!
If you're not feeling sexy and confident, being passionate in the bedroom is a challenge. While trying different sex positions is one way of increasing your pleasure and self confidence, there are plenty of other ways to do this too, including:
dirty talk - as well as coming out of your mouth, why not trace a suggestive or action word on your partner's body with your finger. If they can guess it correctly, follow it through and perform it.
dim the lights - set the mood and increase your libido by turning the lights down low.
buy sexy lingerie - a no brainer really, wearing sexy lingerie such as a corset and g-string can really turn you on and help you feel great about your body. It also makes you feel like you're the seductress they've always desired.
be the dominant - tell your partner what you're going to do to them and what you want them to do to you.
Finally, the best way to boost your confidence in the bedroom is by trying something new! Explore our range of sex toys, lingerie and bondage gear to add some excitement into your bedroom today. We know you want to...
Posted: Fri 07 Sep 2018